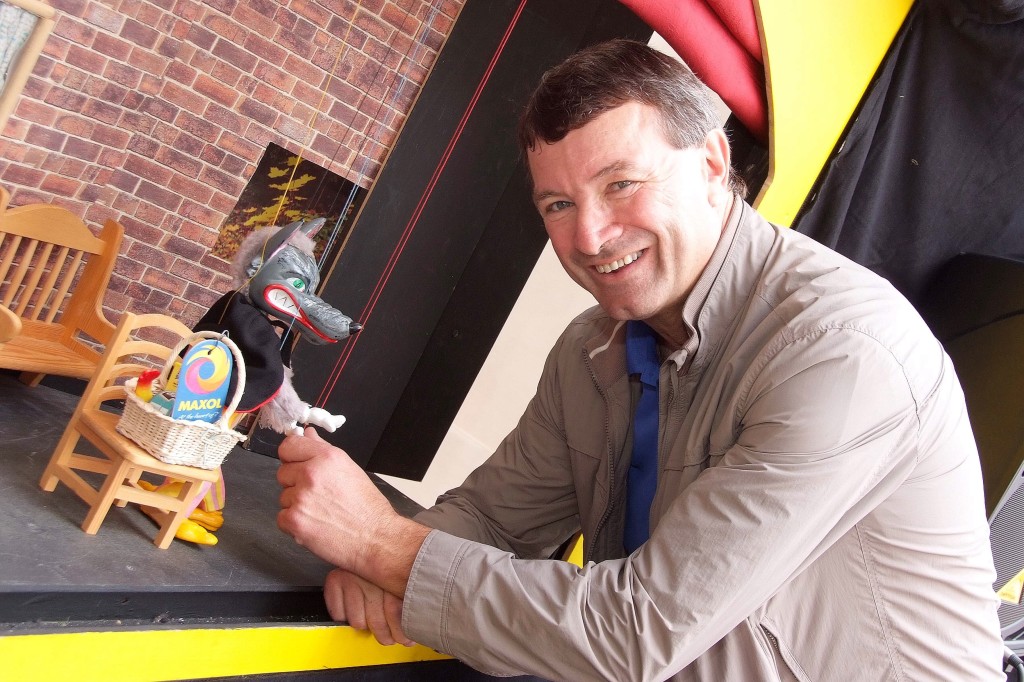 Corporate
As well as performing for President Higgins' guests each Christmas at the Áras an Uachtaráin Christmas party, we provide wholesome, fun and memorable entertainment with which any organisation would be delighted to be associated. Businesses, sports organisations and community groups often find themselves having to provide entertainment as a central part of, or an aside to, an event they are hosting.
Given the live nature of our performances, we can personalise aspects of the show to include corporate references!
Given the breadth of the type of audience for such an event, including the great range of ages, and often generations, a marionette performance has an edge over other forms of puppetry. The movement of marionettes, together with the use of music and sound effects provide many aspects of entertainment for all sorts of audiences – not to mention storylines that can appeal to children on one level and adults on another!
Áras Performance 2014
The Moon & Sixpence Puppet Theatre is delighted to return to Áras an Uachtaráin on Saturday, 20th December 2014 for our annual visit as part of President & Mrs Higgins' Christmas party.
Some 200 children from across the country join President Higgins and his wife Sabina for the official lighting of the Christmas tree in the garden of Áras an Uachtaráin. The lucky visitors will also got to meet the other important man, Santa Claus, before enjoying a Moon & Sixpence version of Little Red Riding Hood in the Hyde Room at the Áras.
The event always proves to be a very special day for the invited families and the Moon & Sixpence Puppet Theatre is delighted to be a continuing part of the celebration.